DoInk is a fun service that allows you to create animations in your browser. The app runs in Java and feels like working on a desktop app. DoInk has a large collection of animated clips, backgrounds which you can use to create animations or drawings.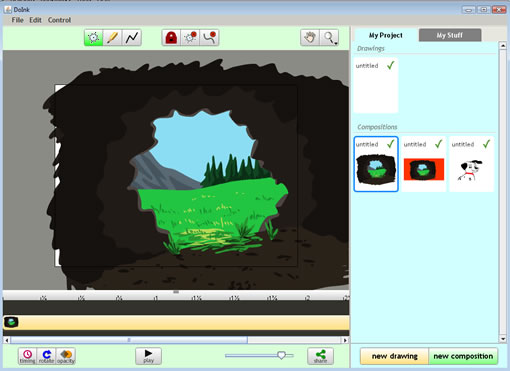 Creating animations is fun and easy, you can draw the characters if you want or use community stuff and use them in your custom animations. You can clone the frames from the bottom of the editor. You can tweak the animation of clips using path editing tools.
You can use the timeline to clone individual frames and tweak to them with minute modifications until you get a better animation. The created animations can be shared with others by embedding on social networks or sites. DoInk is a fun tool for creating animations online.
Related: Create Comic strips online with Comiqs and Toondoo
[Via Webware]
Comment Using Facebook