PowerPoint 2007 allows you to create photo albums in presentations. Instead of adding photos one by one with new new photo albums feature you can add you digital photos in one go to create a nice photo tale.


To create a photo album click on Insert menu and click Photo Album and select new photo album. Now a pop-up window opens, select the photos you want to insert in the album. After adding the photos you can rotate them or change brightness/contrast if you wish.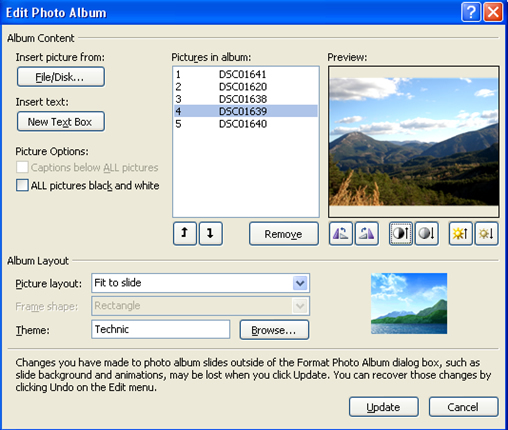 You can also select a theme for the photo album. Once done click create and your photo album is ready to be sent to your contacts.
Comment Using Facebook